Welcome to Feature and Follow Friday! This is a weekly meme hosted by:
Alison Can Read
and
Parajunkee
that is aimed to help bloggers grow their audience and make new friends. They feature two bloggers every week and have a question for everyone to answer...
This weeks question:
Bookselling Time: Go to your biggest bookcases. Go to the second shelf from the top and pick out the sixth book from the left. Hardsell that book to us - even if you haven't read it or if you hated it.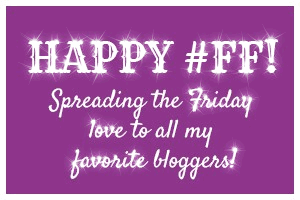 As you can see the 6th book on my 2nd shelf is Terry Goodkind's Faith of the Fallen from the Sword of Truth series. This is one of my favorite book series of all time. My favorite character is Zed which I actually think is absent from this book. In this book Richard builds the beautiful statues that are shown on the cover of the book. Despite the fact that this is one of my favorite books in the series I am hard-pressed to remember any actual details about the book. I guess I'm not very good at selling books I haven't read in many years.